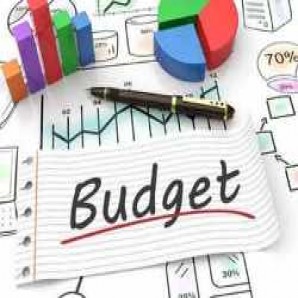 Union budget 2019 on GST :





Posted Date : 19 Jul 2019
Posted By : Capitalneed
For ease of access to credit for MSMEs, Government has introduced providing of loans upto 1 crore for MSMEs within 59 minutes through a dedicated online portal. Under the Interest Subvention Scheme
for MSMEs, 350 crore has been allocated for FY 2019-20 for 2% interest subvention for all GST registered MSMEs, on fresh or incremental loans. 
For Electric Vehicles category, Considering our large consumer base, we aim to leapfrog and envision India as a global hub of manufacturing of Electric Vehicles. Inclusion of Solar storage batteries and charging infrastructure in the above scheme will boost our efforts. Government has already moved GST council to lower the GST rate on electric vehicles from 12% to 5%. Also to make electric vehicle affordable to consumers, our government will provide additional income tax deduction of 1.5 lakh on the interest paid on loans taken to purchase electric vehicles. This amounts to a benefit of around 2.5 lakh over the loan period to the taxpayers who take loans to purchase electric vehicle. 

In Indirect Taxes
Now coming to Indirect Tax, we are aware that the landscape has changed significantly with implementation of GST. In every sense, this has been a monumental reform. Centre and States coming together and agreeing to pool in their sovereign power of taxation for common good of the country was unprecedented. 17 taxes and 13 cesses became one tax. Multitude of rates instantly became four. Almost all commodities saw rate reduction. Tens of returns were replaced by one. Taxpayer's interface with tax departments got reduced. Border checks got eliminated. Goods started moving freely across states, which saved time and energy. A truck started doing two trips in the same time in which it was doing one. Thus, dream of one nation, one tax, one market was realised. The GST Council deserves all the credit for this. 
In the initial phase GST witnessed certain teething problems. This was natural considering the scale of the reform. However, the Council, Centre and States proactively worked to resolve these issues. GST rates
have also been reduced significantly, where relief of about 92,000 crore per year has been given. We should not lose sight of this fact while judging the performance of GST. We are further simplifying the GST processes. A simplified single monthly return is being rolled out. Taxpayer having annual turnover of less than 5 crore shall file quarterly return. Free accounting software for return preparation has been made available to small businesses. A fully automated GST refund module shall be implemented. Multiple tax ledgers for a taxpayer shall be replaced by one.