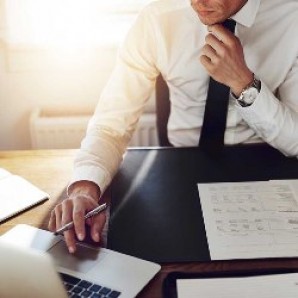 Why do businesses need loans ?





Posted Date : 25 Jul 2019
Posted By : Capitalneed
In order to increase Working Capital, Small & medium businesses sometimes need loans to meet their daily expenditures and operational needs. Once their earning assets gets sufficient enough to cover their working capital needs. Almost all major banks provides loans or short-term money to small or medium businesses to enable them to expand their businesses.
For the business loans, You will need an excellent business credit score as well as good personal credit to qualify for traditional loan from a bank, this will also depend on the lender and business turnover, cash flow and total time in business etc.
If you are looking for the business loan, A good personal credit score is key to qualifying for business loans and business credit cards and to receiving preferable rates on those products. However, A credit score of over 700 is considered as a good score by all of the nbfcs and banks which can help you to qualify for loan.
To apply for business loan, You must need GST verifications, Income Tax verifications, bank account statements for the last 6-months, ownership related documentation, and KYC details. There are couple of Govt. loans available from which you can expand or reform your business :
1) MUDRA Loans
Micro-units Development and Refinance Agency (MUDRA) is an organisation established by the government of India to provide business finance to micro-business units. MUDRA Loans are also a refinanced business loans, approved and disbursed through public sector banks, private sector banks, co-operative societies, small banks, scheduled commercial banks and rural banks that come under the scheme. The loans are generally given to micro or small businesses operating in the manufacturing, trading and services sector. The MUDRA Loans are structured as under,
Sishu Loans up to Rs. 50,000/-
Kishor Loans up to Rs. 5,00,000/-
Tarun Loans up to Rs. 10,00,000/-
2) CGMSE Loans 
The CGMSE (Credit Guarantee Fund Scheme for Micro and Small Enterprises) offers collateral-free credit for both new and existing business units that fulfils its eligibility criteria. The scheme provides working capital loans up to ₹ 10 lakhs without any collateral. However, There are some conditions applied to avial this loan.
3) National Small Industries Corporation Subsidy
This service offers two types of financial benefits – Raw Material Assistance and Marketing Assistance. Under the raw material assistance scheme, both indigenous and imported raw materials are covered. Under the marketing support, funds are given to businesses to grow their market value for their products and services. 
4) CLCSS (Credit Link Capital Subsidy Scheme for Technology Upgradation)
This service focuses on the technological upgradation on small businesses. The technological upgradation can be manufacturing, marketing, supply chain etc. 
An Alternative: Quick Business Loans from CAPITALNEED.COM
Capitalneed.com is a leading loan market place, Which makes the loan process easy and simple in terms of initial discussion, documentation & loan processing. If you are looking for the right market place for business loans, You just connect with capitalneed.com and get the best quote instantly and shall proceed for the business loan accordingly.